Cast: (including featured return players)

Adrian Paul -

Duncan MacLeod

Stan Kirsch -

Richie Ryan

Alexandra Vandernoot -

Tessa Noel

Elizabeth Gracen -

Amanda

Jim Byrnes -

Joe Dawson

Peter Wingfield -

Methos/Adam Pierson

Roger Daltrey -

Fitzcairn

Valentine Pelka -

Kronos

Philip Akin -

Charlie DeSalvo

Michel Modo -

Maurice

Peter Hudson -

James Horton

Lisa Howard -

Anne Lindsey

Mathew Walker -

Ian MacLeod

Anna Hagan -

Mary MacLeod

Werner Stocker-

Darius

Roland Gift -

Xavier St Cloud

Tracy Scroggins -Cassandra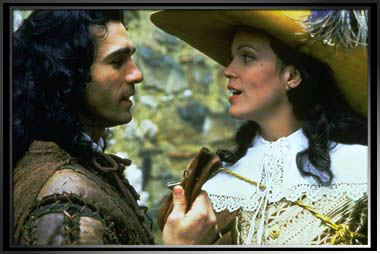 Highlander the Series premiered in 1992. Following the popular Highlander movie starring Christopher Lambert and Sean Connery, the series was to take fans in a whole new direction. The opening scene featured a scrolling script read out loud by Adrian Paul, who was to become the premiere icon of Highlander fandom.

"I am Duncan MacLeod, born four hundred years ago in the Highlands of Scotland. I am Immortal, and I am not alone. For centuries we have waited for the Gathering, when the stroke of a sword and the fall of a head will release the power of the Quickening. In the end, there can be only one."
In episode 1, Connor MacLeod played by Christopher Lambert, pays a surprise visit to his cousin, Duncan MacLeod while chasing down the evil immortal Slan (Richard Moll). Upon reuniting, Connor does a good job of passing the baton to Duncan and creating a sense of continuity from movie to series.
The series lasted six seasons, 119 episodes. It finally drew to a close in 1997, the last of the episodes aired in the Winter of 1998. The writers were careful not to draw the closing curtain too tightly, however, because Highlander was to return to the big screen in September 2000, in Highlander - Endgame.
[ Welcome ] [ News & Updates ] [ Search Engine ] [ Forum ] [ Chat ] [ The Series ] [ The Raven ] [ ENDGAME ] [ Events ] [ Fan Fiction ] [ Interviews ] [ Star Bios ] [ Directors on Directing ] [ Davis/Panzer ] [ Methos Chronicles ] [ Philosophy ] [ Photo Gallery ] [ Swords Masters ] [ Conventions ] [ Quotes ] [ Links ] [ Just For Fun ] [ Contact Us ] [ Navigation ]
Production Staff
Bill Panzer
Peter S. Davis
Denis Leroy
David Abramowitz
David Tynan
Ken Gord
Gillian Horvath
Donna Lettow
Steven Geaghan
Laura Brennan
F. Braun McAsh
Amy Zoll
Charles Lyall
Chantal Giuliani
Christina McQuarrie
Rex Raglan
Richard Cook
Directors:
Paulo Barzman
Peter Ellis
Adrian Paul
Dennis Berry
Thomas J. Wright
Richard Martin
Mario Azzopardi
Jorge Montesi
Ray Austin
Rene Manzor
Robin Davis
Clay Borris
Bruno Gantillion
Charles Wilkinson
Paul Ziller
George Mendeluk
Gerry Ciccoritti
Neill Fearnley
Duane Clark
Yves Lafaye
Alan Swayze
Gerard Hameline
Rafel Zielinski
James Bruce