Highlander Fan Central Staff:
Writing Team:
Lyria Wollich - Founder and Editor
Jan Lopreste - Co Founder
Volunteers:
Melinda Smith -
Public Relations
John Bierly - Essayist
Lyn Love - Photographs
Bertha -Fan Fiction writer
For more information on ou Contacts page.
All Content is the exclusive property of Highlander Fan Central. No content or pictures may be used with out the express permission of HLFC or it's constituents. All Rights reserved.
We're Back and we're ready for action!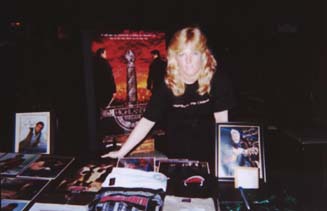 Look for even more interviews, stories about the stars, cast and crew of Highlander.
If you want to learn about your favorite movies or TV series, you're in the right place. Highlander Fan Central is the premiere Highlander site, working closely with the producers, directors, writers and stars of the TV series and movie. Look for up to the minute news about the goings on of Highlander Fandom.!
For more information about HLFC or suggestions for the site, please e-mail us at Highlander Fan Central
[ Home ] [ Up ] [ Welcome ] [ News & Updates ] [ Search Engine ] [ Forum ] [ Chat ] [ The Series ] [ The Raven ] [ ENDGAME ] [ Events ] [ Fan Fiction ] [ Interviews ] [ Star Bios ] [ Directors on Directing ] [ Davis/Panzer ] [ Methos Chronicles ] [ Philosophy ] [ Photo Gallery ] [ Swords Masters ] [ Conventions ] [ Quotes ] [ Links ] [ Just For Fun ] [ Contact Us ] [ Navigation ]

Our Founder and Editor with Liz Gracen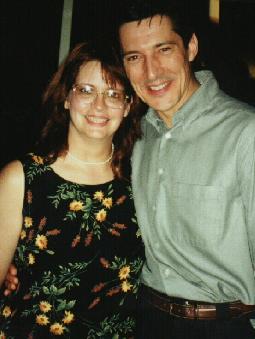 Our Co Founder with Peter Wingfield