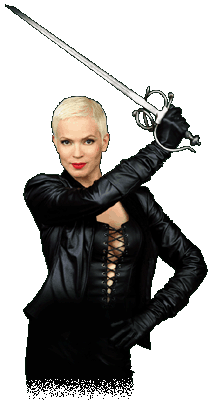 Elizabeth Gracen proves she can hold her own against the immortal threat in The Raven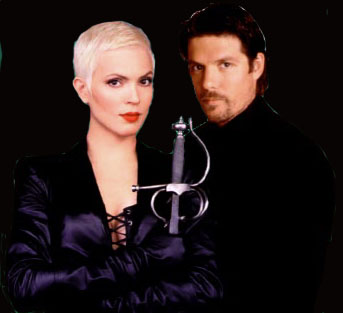 Series now airing on the SCI-FI Channel Sunday mornings at 12:00 pm Eastern Time. Check your schedule for updated show times.
Amanda (Elizabeth Gracen) makes a comeback in the newest of the Highlander Series. She is paired up with an police officer Nick Wolfe (Paul Johansson) who unwittingly falls under Amanda's spell. Together they fight injustice and fall in love.
In the spin off from the very popular Highlander the Series, Elizabeth Gracen shows she can hold her own. She takes street smart and savvy Amanda to a new level in Raven and her co-star Johansson does a bang up job of portraying the jaded now ex-cop Nick who retires from the force when the department tries to cover up his partners death - a shooting murder by another one of it's own. Another Highlander Alumni makes his appearance in Raven, Valentine Pelka (Korda) who thrilled audiences with his original character Kronos of the four Horsemen episodes. Valentine is currently working in the new Paramount production "Queen of Swords".
Though cancelled a year into it's run because of poor ratings, Raven remains a favorite of Highlander Fans. Watch it again and see for yourself.
[ Welcome ] [ News & Updates ] [ Search Engine ] [ Forum ] [ Chat ] [ The Series ] [ The Raven ] [ ENDGAME ] [ Events ] [ Fan Fiction ] [ Interviews ] [ Star Bios ] [ Directors on Directing ] [ Davis/Panzer ] [ Methos Chronicles ] [ Philosophy ] [ Photo Gallery ] [ Swords Masters ] [ Conventions ] [ Quotes ] [ Links ] [ Just For Fun ] [ Contact Us ] [ Navigation ]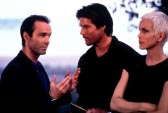 Nick and Amanda have a small discussion with a private detective.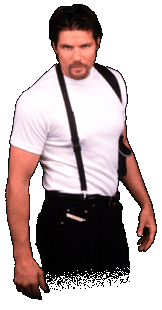 Paul Johansson plays gritty, jaded Nick Wolfe in The Raven.
-see our interview with Paul