From the Highlander Fan Central NEWS DESK!

09/27/2001
Welcome to the September Issue
Well as many of you already know, The new Official Fan Club for Tracker - The Tracker Matrix is in production. We are expecting a lot of great material and lots of fun! We will be providing some exclusive Interviews, Behind the scenes info, pictures and videos as well as membership information. Don't forget to sign up for our Tracker Matrix yahoo group listings.

Due to the production work for Tracker Matrix, we will now be updating this site every three months, and hopefully will have new information for you then. Look for the Ken Gord interview in the next few weeks and remember Tracker premieres on the week on October 15th nationwide.
See you there!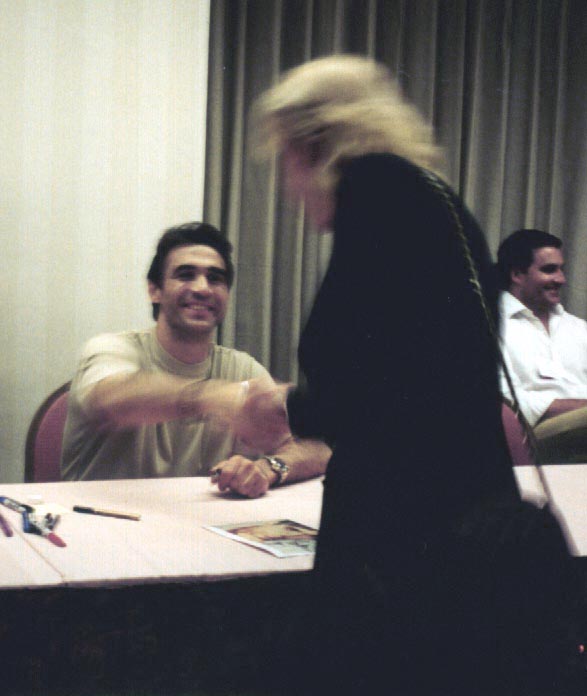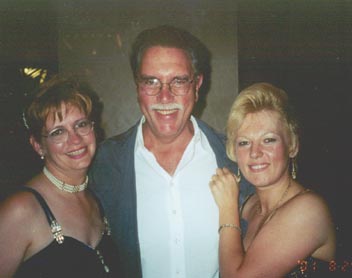 Welcome to the August Issue!
Another monster update from HLFC as we come off of the huge Reunion Convention held in Los Angeles last week. We have lots of pictures and stories to share. We also have the results of our contests! Congratulations to the winners.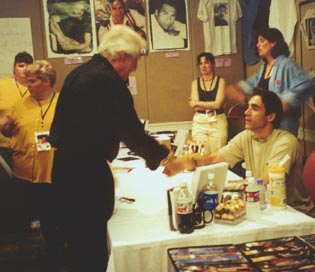 We also are bringing you the Robert Chapin Interview concerning his new show "The Hunted" as well as his Swords Master Page which gives you a little more insight into the man we all lovingly know as "The Bob".

We are also happy to announce that in the next month Highlander Fan Central will be branching off once again and starting the "Tracker Matrix" in anticipation of Adrian Paul's new show which will premiere October 2001, so look for it! Adrian is truly excited about it and has created a behind the scenes website which will give Tracker Fans a real fantastic insight on the making and production of the show. We look forward to seeing what will surely become a staple website for all Adrian Paul fans.


So what did you think Mr. Panzer?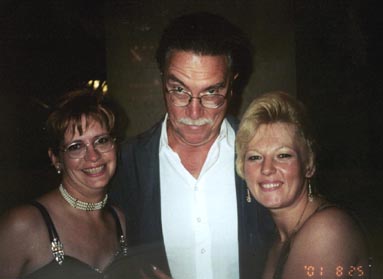 Enough Said!